Cadel is winning the Giro now. Probably a bit too early. I hear there were a ton of crashes. BMC lost one rider and two more are beat up.
I started thinking about it and I think that many of those crashes can be attributed to the new team tactic of riding in "formation" when the team is just in the field, not leading.
These guys feel obligated not to loose their team mates wheel. So everyone is fighting for position all the time when it really isn't necessary.
I'm not sure where/when this "tactic" was concieved. But, it doesn't make any sense. It takes a thousand times more energy to try to stay on just one riders wheel than to float in the field. All these teams trying to stay in line just makes everyone more nervous and increases the danger factor immensely.
Okay. Joe Martin criterium is in an hour. No rain. They added 4 corners. So it's now 12 per lap. Talk about a problem moving up in the field. It is going to carnage today. Lots of guys aren't going to finish.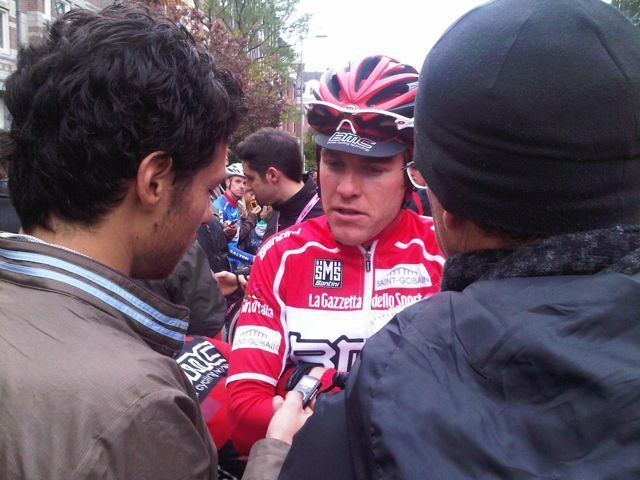 Brent Bookwater in the points jersey getting interviews before the start.