Today hasn't gone so well. I have a huge hole in my leg. The lidocaine wore off too quick. I went by Walgreens to fill a couple prescriptions and left my cell phone at the pharmacy. I didn't realize this until we were through the tunnel heading to Denver. So, we backtracked West and got stuck in ski traffic.
It's better now. Just left Colby, KS. 300 miles left. On Vicodine. Could be worse.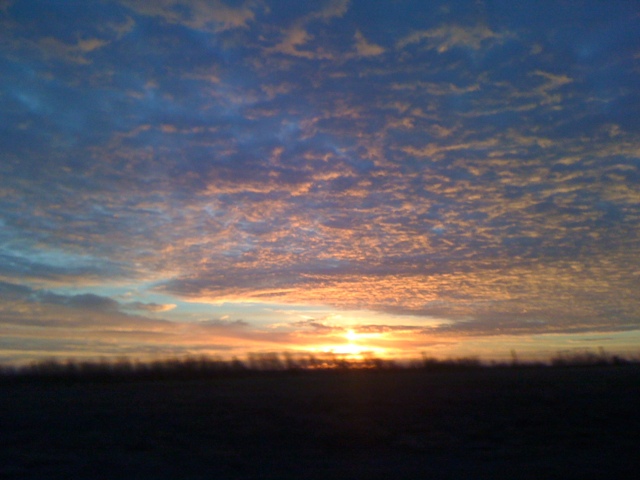 Another beautiful Western Kansas sunset outside Colby, KS.