Rust is my nemesis. It is the arch enemy or rival of anyone that works on automobiles. Or any mechanical stuff that is exposed to the elements. Rust can, and does, turn a 10 minute job into a 3 hour + job in a matter of minutes.
I've had plenty of experience with rust. Enough to know that I'll never own an automobile that has spent its previous life where they dump a ton of salt on the roads all winter. We do that here in Kansas, but it is infrequent. I wash the underbody of my car after each snowstorm melts away.
I spent a couple hours yesterday trying to replace two lug bolts on Dennis' Caravan. To do this, you have to remove the brake backing plate to get the bolts out of the hub. Now this job has turned into replacing the wheel bearing.
The problem is that the bearing won't come out of the arm. It is seized in pretty good. So far I have soaked it in rust penetrator for a couple hours and have hit is a zillion times with a sledge hammer. Last night I got a MAP torch out and heated it up pretty good, with no luck.
Man, is it frustrating. I'm heading over to Harbor Freight to look for a Hub Buster. It is a tool you mount on the lug bolts that gives you leverage to wack the thing off with a sledge hammer. If they don't have one, I'm going to make one out of steel. I'm now sure that is going to work. Any suggestions???
Okay, this was just a little interlude to allow me to get back to level where I can think rationally again. There is nothing in this world that I don't like less than rust. Okay, I don't like ticks much.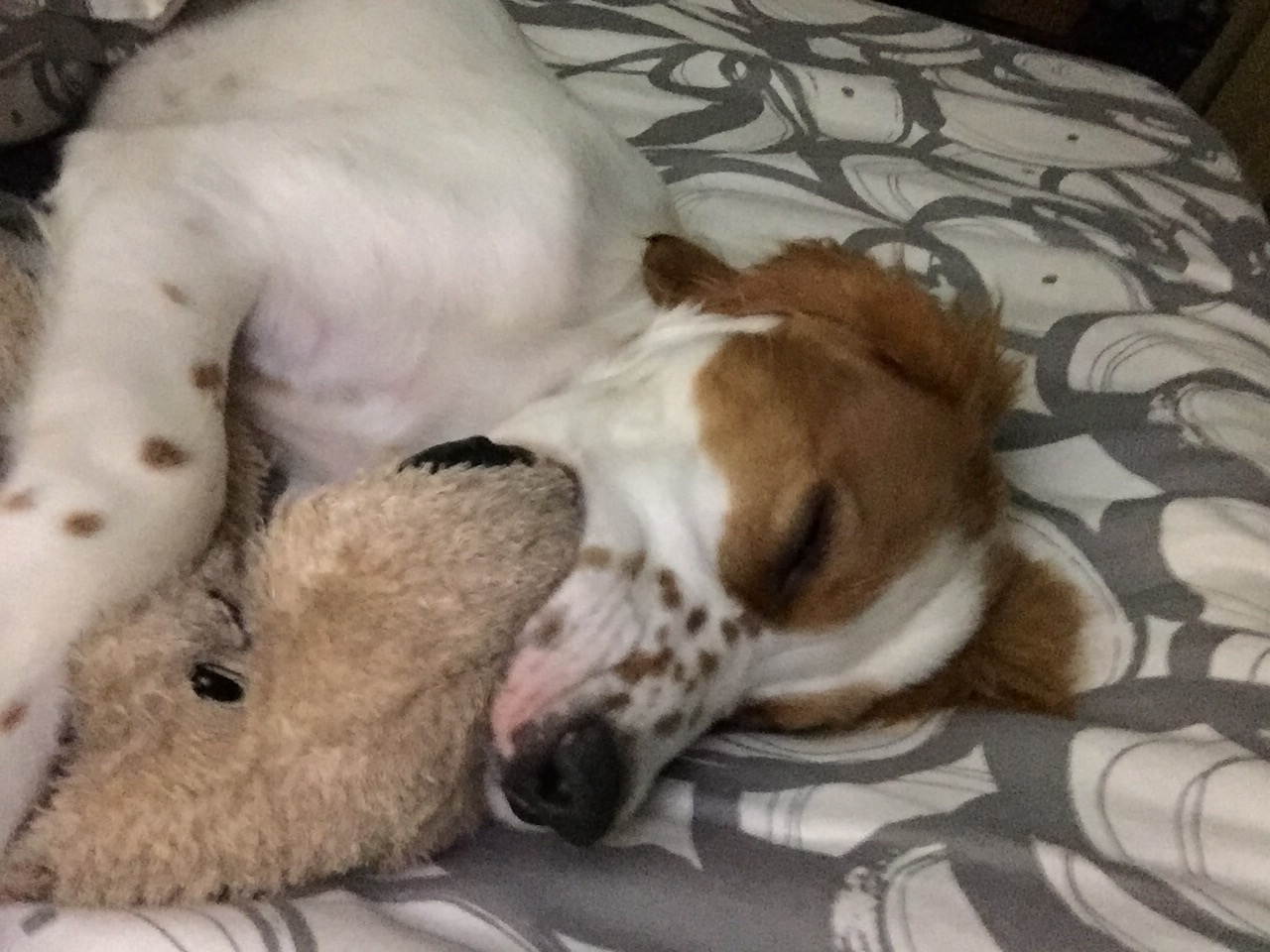 Another Tucker sleeping photo.