Chris Froome is a strange guy to follow if you're a fan of the sport.  His style is so awkward looking it becomes very unpleasant to watch if you're knowledgeable about the sport.   His pedaling style and head dipping aren't the prettiest.
That doesn't mean you shouldn't root for him.  He is continually getting hit with the doping questions and usually answers them nicely.  He seems like a real nice guy, from what I've heard and by watching his interviews.
He is getting hounded by skeptics who demand more information about his physiological abilities and such.  In response, Chris said –
"I am actually probably looking into doing a bit more testing with the team now in terms of looking into things like lung capacity, in terms of VO2 max for example. Maybe that is something we will look at doing in this next period." 
"I think we can certainly learn from it. We haven't done any of that kind of testing on any of the riders, from what I know. I am sure we could learn from it."
That quote, if correct, got my antenna up.  He is saying that Team Sky, the best funded professional cycling team in the World doesn't do physiological testing on any of its riders?  That has to be nearly impossible.  Chris himself spends weeks sitting up on top of a volcano in Tenerife, trying to get that extra bit of advantage, thru acclimation ,and he is saying that his team doesn't do any Vo2 max testing to see if this has helped him?   Guess they just use his blood for that?
In an another interview with the Daily Mail, Chris Froome stated when asked about doping-
"It's hard for me to give a response to that,' says Froome. 'Because the whole objective of all our training is to get the numbers as high as possible. And yet once we do that, we are accused of doping."
"At some point, people have to realize that the sport is progressing. Our training techniques are getting better. Nutrition is getting better. Our equipment is getting better. The numbers should therefore be getting better."
Numbers is the key word here.  Is his definition of numbers strictly power numbers?  Because he, and his team, obviously aren't worried about physiological numbers such as VO2 max, the gold standard in endurance athletics.   It's just weird.
And talking about power, when he has been hounded so long about incredible wattage climbing, especially since someone hacked Team Sky's "numbers" stash, someone at Sky decided to address the situation.  Team Sky claims that when used in conjunction with osymetric chainrings, power meters over-report Chris' power by approximately 6%. Tim Kerrison,  Sky's head of athlete performance said this and two weeks too late for my liking.
It is so weird that they have a head of athlete performance and they don't do testing of individual athletic performance , like lung capacity and VO2 testing.  I guess power is everything to them.  It is just all so strange.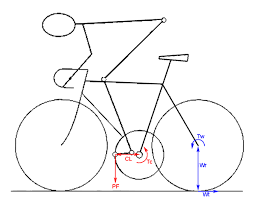 Next, Contador just calls in quits in July?  I guess he is feeling bad and decided that he's had enough bike racing in 2015.  He says he's concentrating on next year's Tour de France and then the Olympic games in Rio.   

I guess it is two and out for him this year, since he did double up with the Giro and Tour.   I think he did this once before, winning the Tour and then disappearing for something like 9 months before starting the next spring and smearing everyone.  I guess it works for him, no matter how strange it seems racing only half a season.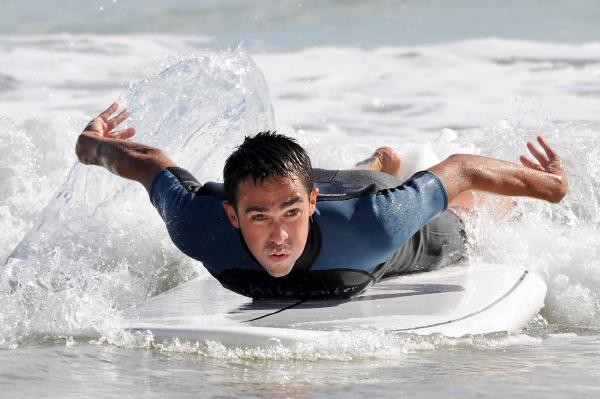 I guess Alberto is looking for a little more beach time this year.                                                      (Tim de Waele/TDWSport.com)