No, I'm not riding a Leadville qualifier. But my two team mates, Brian Jensen and Bill Stolte are. It's a little out of the ordinary, at least for Bill, so I hope he has fun. The race is a 50 mile race, actually in Leadville, and starts at 9 am. The plan is for Brian to ride with Bill, but we'll see how that goes. I'm driving over with Bill right now, like 6 am. It's less than an hour over there from Vail, so it isn't too far. I'm taking my bike and am going to tool around while those guys are racing. I hope to make it out to the turn around, at 25 miles, yell "go", then ride back to the start. I'm not sure how far that is.
I did ride 25 miles today in Vail. Down to Beaver Creek, then back up to Vail and back to the house. I'm am pretty horrible anytime it goes uphill. Or anytime I have to put a bunch of pressure on the pedals. But, it's only been 6 weeks since I fractured my hip, so I think I'm doing better than average.
My friend Vincent is racing a 35 or 68 mile MTB race in Breckenridge this morning too. He's going to hook up with us after. I think another friend, Jed Schneider is riding the Double Bypass or something named like that. It is from Evergreen to Avon on Saturday, then back on Sunday. I hope to see him somewhere along the rode. We all used to live in Topeka, I still do, but Jed moved back East and Vincent is in Denver, so it would be cool to hook up. I doubt I can ride with Jed at all. It's pretty much uphill from Vail on Sunday. At least to Vail Pass. I would creep up that climb.
Okay, been seeing a lot of nature stuff the last day or two. Here are some photos I took yesterday.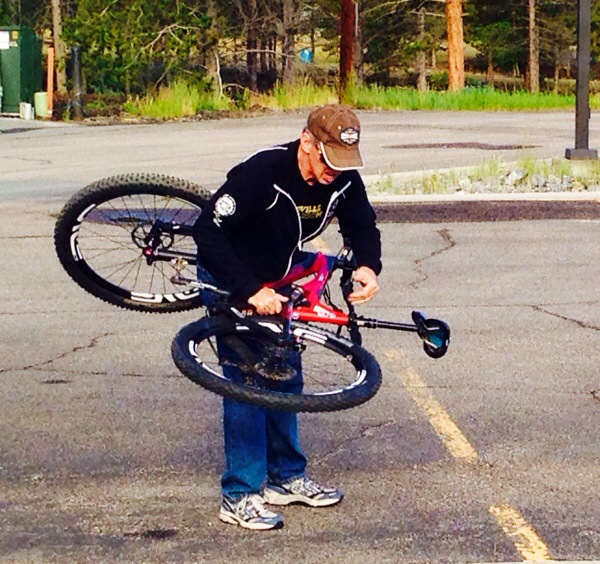 At the race this morning. Guess he's trying to get the latext to seal.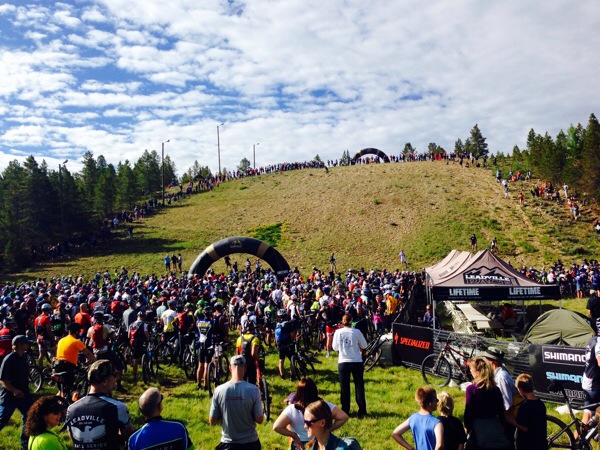 Crazy start. Run up, straight uphill.