I'm heading up to Iowa City right now to see the surgeon that operated on my hip. Doing an x-ray and then, hopefully, a check-up. My guy, Matt Karam, is a busy doctor and is fitting my schedule into his. Super nice of him.
We're listening to USA vs. Germany right now, so that makes the trip seem quicker. It's a 6 hour drive.
Tomorrow, Trudi's mom is having a 80th birthday celebration, so we're gonna keep driving to Chicago tonight.
Hopefully, tomorrow morning, I'm going to be able to go over and watch Gwen Jorgensen race the ITU triathlon in downtown Chicago. Here's a link to a video of Gwen's average training day. Guest star, Pat (Patrick) Lemieux as chief.
Okay, I'm not sure this is going to post. Bad cell service in Southern Iowa. World Cup score is pretty good for Team USA at the half.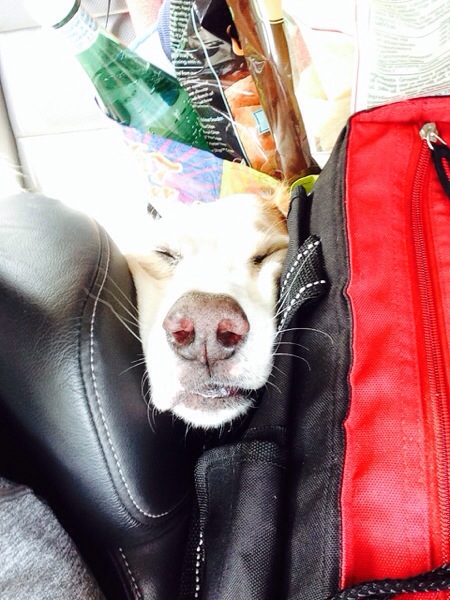 Bromont wanting to be in the front seat.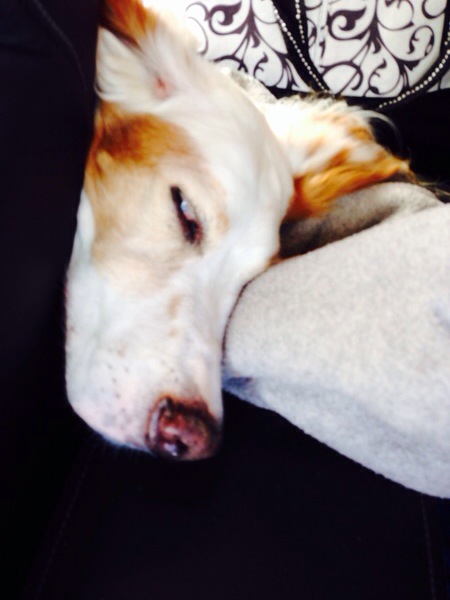 Moved some stuff so he could relax a little.