There is a good interview with my team mate, Brian Jensen, TradeWind Energy/Eriksen Bicycles, at CX Magazine. Click here for the interview. It goes through the day and gives a short play by play of his race. Brian had a pretty good day and also had good luck without any major mechanical disasters.
Brian is in Denmark right now, for a couple weeks, on his annual visit to see his family there. Nothing like doing a 200 mile, gravel road race, then jump on a plane and fly to Denmark. Bet his legs didn't feel so great getting off that plane. Anyway, enjoy.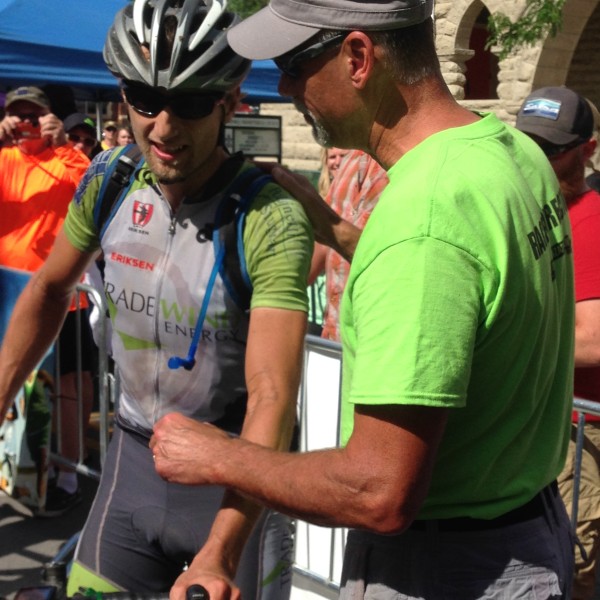 Brian getting congratulated by Dirty Kanza Race Director Jim Cummins at the finish.