I'm not sure what the deal is with all this compression clothing. I get the socks, somewhat. They do seem to help pooling in the legs on long trips. But when you add a top, that is where I get lost. Where is the blood supposed to go, your head.
The look is horrible. I was picking up my number at Nationals in Madison and the guys in front of me all had compression socks on still. Man, is that a bad look.
In California, I see a lot of triathlete types actually training in the compression sleeves, etc. I don't know anything about that. I don't understand it at all. But I'm pretty sure that, scientifically, they don't produce any advantage.
I started wearing compression socks after Joe Martin last year when I crashed at 50 mph and got a blood clot in my lower leg. The doctors said it was the right thing to do. Since then I wear them on long drives and flights. I guess it helps. I haven't died of a blood clot in my lungs yet, so they seem to be working.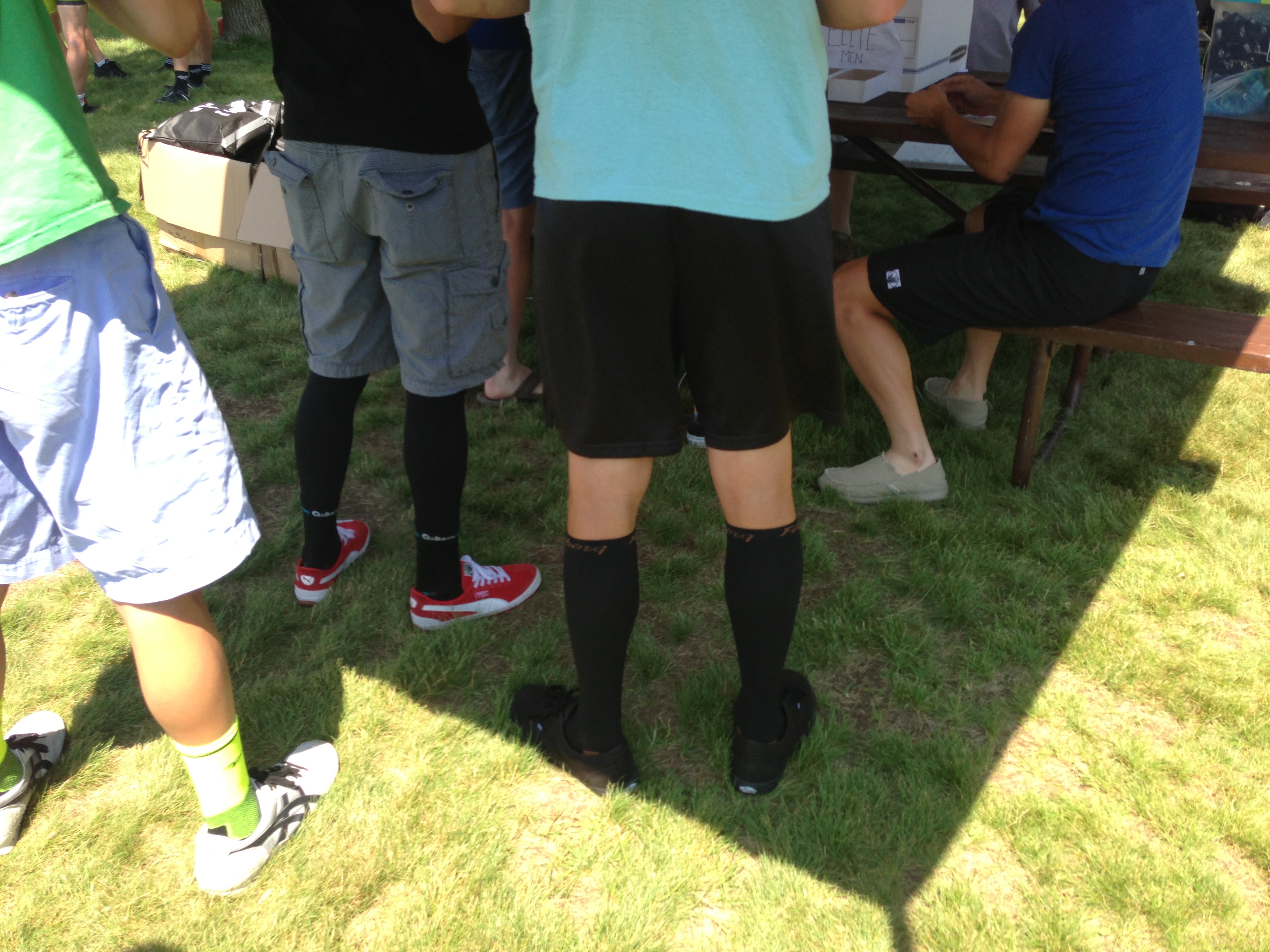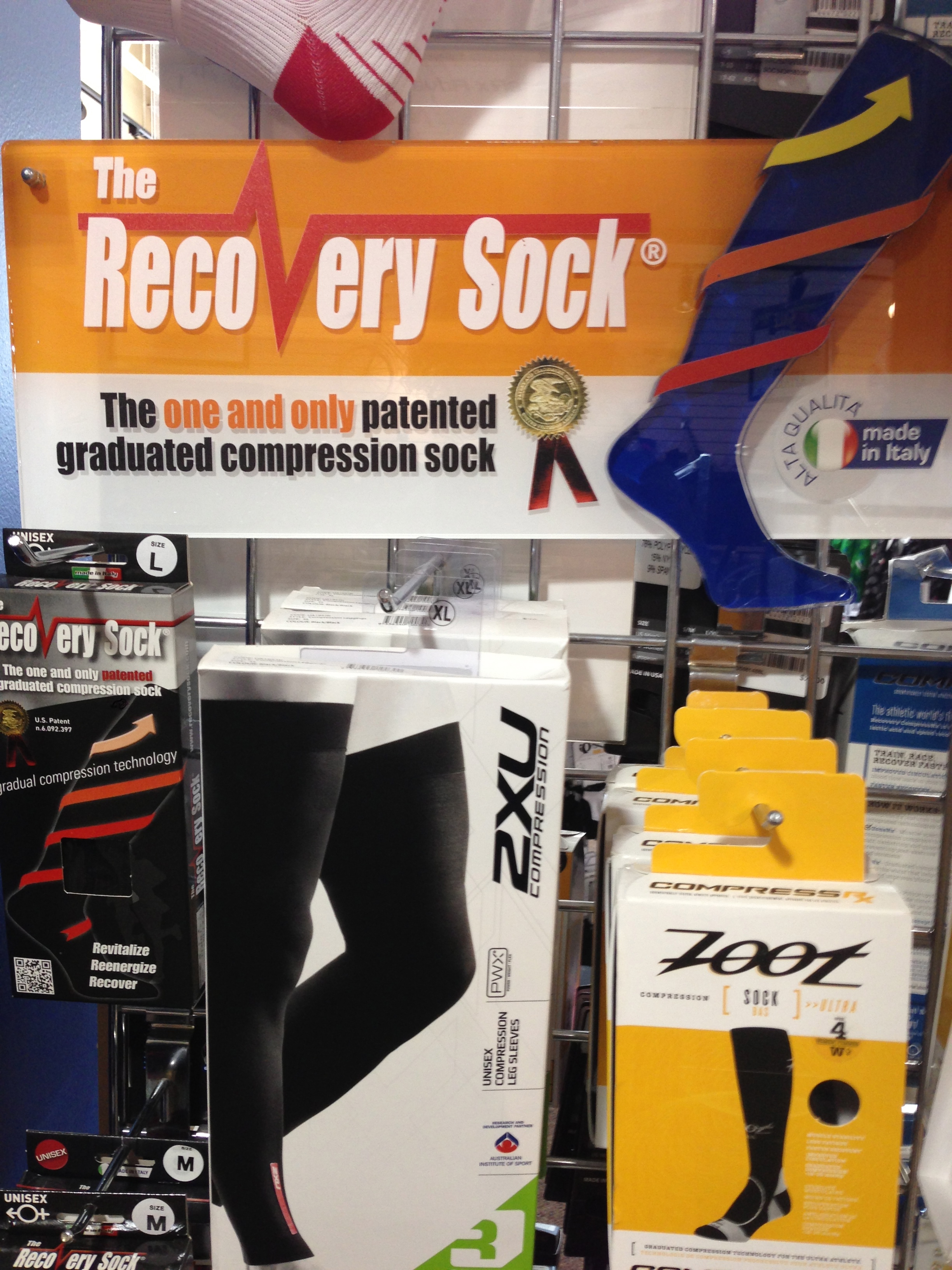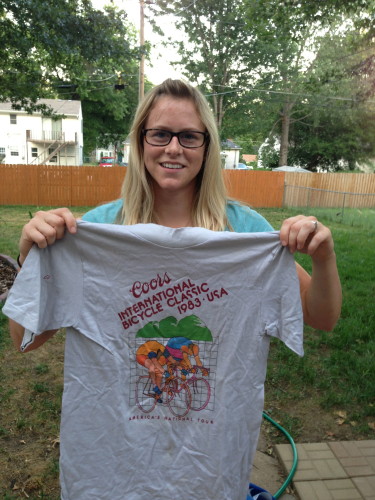 This is my friend Caitlin Silovsky. I went over to her birthday party the other night. I gave her a 1983 Coor's Classic T-shirt. She was born in 1988. She is doing a fund raiser to try to get to Track Nationals next month. Click here for more information.