Breaking News! Yesterday, Jan Ullrich confessed, sort of, to doping during his career. I actually think the article is going to be printed on Monday, but someone must have leaked some of the tidbits. It didn't really say exactly when, or what races he doped for, but I have this believe, really a rule, that when someone is either caught, which Jan was, or just confesses, which Jan did, then all his results should be thrown out. So, Jan, it's time to send those Olympic medals you won in 2000 and that Tour de France jersey for '97 back.
Jan really didn't seem to have much remorse. He actually denied cheating. He said he was just doing it to level the playing field. That he wasn't doing anything more than anyone else. Here is the exact quote –
"In my view you can only call it cheating on my part when it is clear that I have gained an unfair advantage. That was not the case. All I wanted was everyone to have the same chances of winning."
So, Jan thought that all the guys riding the Tour in 1997 had the same chances of winning, or even better, the Olympic Games, where one rider wins the road race and that was him? Equal chances? I think not.
I was hoping for more from Jan. I was thinking he was going to let it really become past before he spilled his beans. He really didn't spill much. He just told us what we already knew. Except I would have thought, by now, the guy would have smartened up some and been a little more politically correct, even if he didn't believe what he was saying. It's not going to sit too well with about anyone, this little non-confession he did.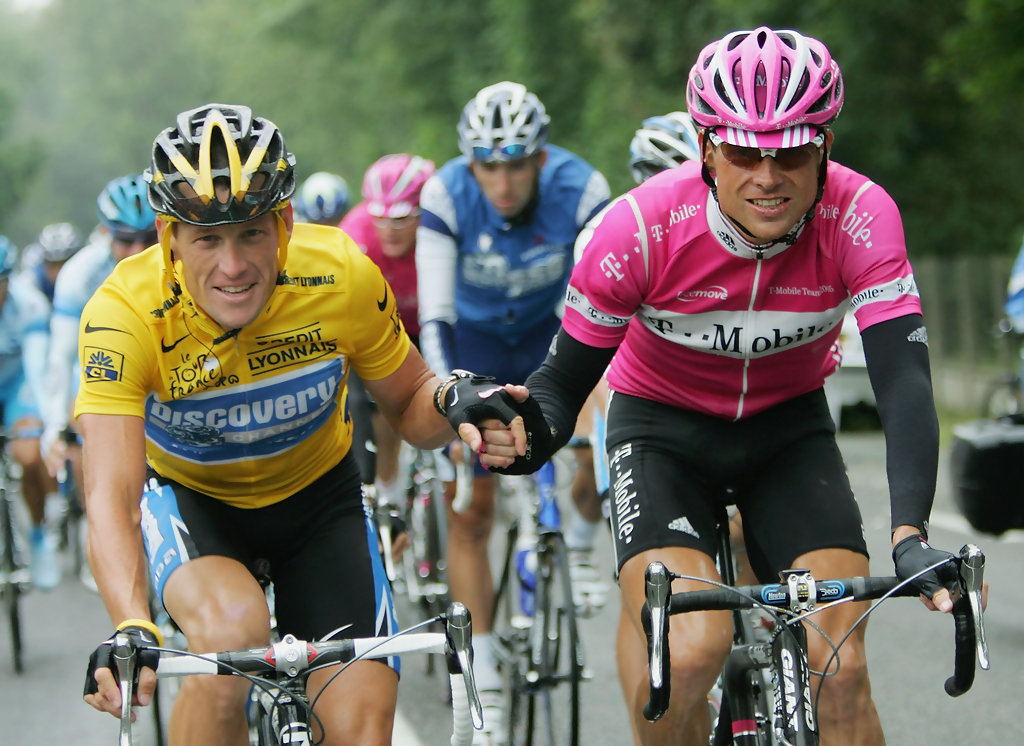 His thoughts on Lance – "We are both guilty," said Ullrich. "I am no better than Armstrong, but no worse either." At least he has that right.