I post this once again, modern travel is awesome. How easy it is to be one place and then just a few hours later a completely different. Automobiles are great, but the difference in air travel makes the difference seem much more extreme. Anyway, I talked my friend Sue into playing hooky and we drove over to Ojai. I wanted to look up my friends Robert Kobel and Ron Lathrop from Lawrence. They run the Bicycles of Ojai and I hadn't seen them in a while. Plus, I heard there is good riding there.
So we went by the shop and caught up abit. And then headed up 33 to ride up to Pine Mountain. It's 30 or 40 miles up and then you just do a U-turn and head back down. It was a great ride. 6000 feet of climbing in a little under 70 miles. It got pretty hot and the wind was gusting. It was just the ride I needed. Long, slow distance, even though the distance was only 70 miles, it was over 4 hours in the heat.
This morning I have an interview in Santa Barbara about the first MTB Nationals I won. We're meeting at the Handlebar Coffeeshop. Trudi went by there during the Tour of California and told me that Aron Olson owes it. I had wondered whatever happened to him. Pretty cool starting a coffeeshop in Santa Barbara.
Then we're going to ride up Gibralter. It's only 40 mile ride, but there it is pretty much straight up and then down. Good views of Santa Barbara.
Okay, the internet here is super slow and frustrating. I am going to have to try to post this from my phone. I need to head over to the Handlebar anyway.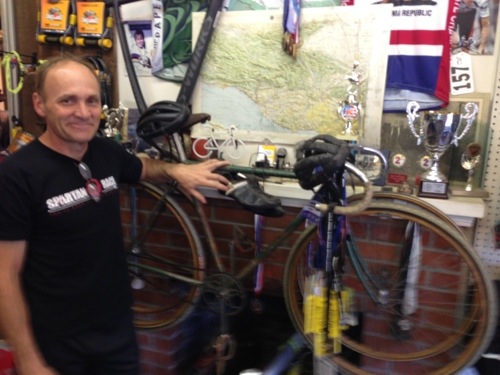 Robert at Bikes of Ojai.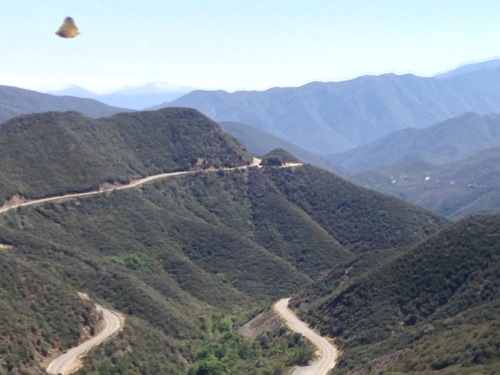 The views are great from Hwy 33.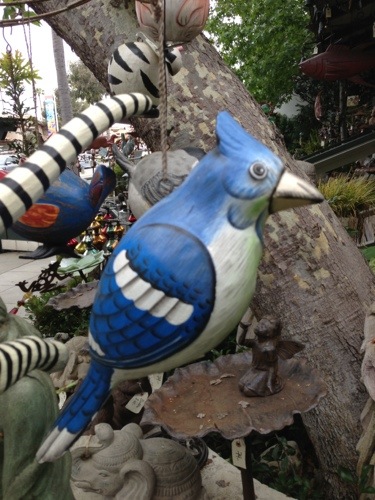 I saw this in a store in Ojai. I kind of thought of buying him since I have such a relationship with Bluejays.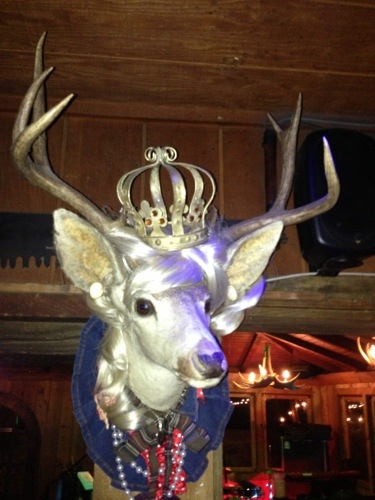 This guy was in a bar/restaurant in Ojai, Dreek Creek. It was a cool place, kind of a weird, cool ambiance.