It's kind of hard getting back into any type of normal flow of life when you've been so focused on one thing for such a long time. I have a crazy long list of stuff I need to get done before I just hang for a little while, but I can hardly stand trying to prioritize it. Yesterday seemed to have gone by in a flash. I barely got my equipment and van washed before the sunset. I did get out for a couple hour ride, since it was so warm.
I don't get the number of vacation days Americans get from their jobs. Two weeks to start? That is insanely, stupidly low. I can blow two weeks in a week. Europeans have us beat, hands down, in the vacation category.
Speaking of vacations, I can't believe how many guys I talked to the last couple weeks that said they were taking a "vacation" from their bikes hanging them up for the next month. Like they were sick of riding them and the season was too long. The season was long because of the movement of cross nationals to January, but come on. I love riding my bike. Why would I want to hang it up for a month? If I have an extra month to do whatever I want to do, I ride my bike. Those guys must not really like it that much. I can't live without it.
I have no idea why it is taking so long to rule on Contador. This whole process is so long and drawn out that it seems comical. If they kick the guy out for 2 years, nearly 2 years after his tested positive, it seems plain stupid. There was probably something weird was going on during the Tour, when he tested positive, but sorry guys, you didn't really catch him properly, so try again later.
Did you guys see Jeremy Power's new national jersey? I think Ralpha makes so pretty good clothing, but I'm not big on this. It is a little too retro for my liking. The rows of stars seem strangely out of place. It sort of reminds me of a confederate flag.
It seems weird that the road season has started and the Pro Tour riders are racing right now in Australia. When the Tour of Texas was in March, it was hard to get into reasonable shape by then. I don't get much out of shape now, so it would work for me, but for guys that live further North, it isn't doable. I was telling Adam Bergman, from Minneapolis, about Battenkill in April and he said that it was pretty early for them. It is funny when we go up to Iowa in April and see all the guys from Minnesota and it's the first time they've ridden bare legged all season.
I had hoped to have caught up on sleep by now, but it seems to be alluding me for some reason. I probably have too much going on in my brain and need to get a handle on it. Routine does that some. I usually go out of my way to avoid routines, but sometimes it is okay for short periods.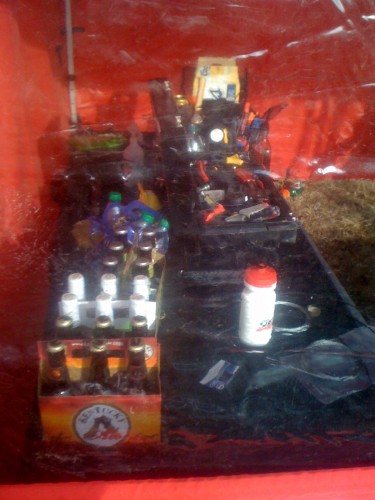 Photo I took walking through the pits at Louisville on Sunday.
Pretty organized and prioritized. Beer seems to be the first
priority here.