I went to the Jane Goodall Live production in Topeka last night. That woman is amazing. I can't imagine the amount of energy it takes to live her lifestyle. Traveling 300+ days a year trying to help save the planet. She is truly a hero for mankind.
While I was watching the presentation last night, I got this thought in my head about a segment I'd heard on NPR a couple days ago about the US using drone aircraft to kill some guys in Pakistan. I thought the segment was pretty interesting, but it must of bothered me subconsciously.
I think it was something that Jane Goodall said about "we're not borrowing from our children and grandchildren, we're stealing from them." And that we should be looking at our actions much like the American Indians made decisions, not how the decision only affects us, but how the decisions are going to affect our "tribe" in the long term.
I have a problem with this drone warfare on a lot of different levels. Philosophically, I have a problem with just assassinating people without trial. Not to mention the collateral damage a missile inflects. Plus, it seems like a chickenshit way to conduct yourself. Build a multimillion dollar robot to fight for you. I don't see that much difference between doing this and the roadside bombings that have now become commonplace.
But those aren't the major reasons I'm against this. The main reason is that that it opens the door for everyone to use drones/remote control airplanes, cars, ect. to "fight" their battles. And let me tell you, it is not rocket science to strap a bunch of explosives on a remote control plane and fly it into a crowded area. I think we opened Pandora's box here. I don't think we should be doing things in the name of war that endanger our future generations. And this is definitely something that, in the short term, might save American soldiers lives, but in the long term, will be very costly to American society.
Okay, enough of that. Let's all try to act more responsible.
Fritz was at the vet again most of the day yesterday. He doesn't have any broken bones, but seems to have nerve damage on his whole left side. I thought he was having trouble with his front left side, but it's his whole side. He is pinned up in our room and is going kind of stir crazy. He mainly spends all day and night outside, so hanging inside, under a dresser, is probably mentally stressing.
I started replacing the domes on the skylights at the building. I bought some new polycarbonate exterior domes that are supposedly hail proof. Disassembling the skylights and reassembling them is quite a process. I put the first two back together incorrectly, reversing the caulk and sticky tape. There is no instructions on this process, so it is kind of made up as I go. I think I have it down now and it will be pretty quick for the last two. I'm not going to redo the first two now. I'm sort of interested if it matters how I put it back together. I can always just redo it later.
I need to figure out what I'm doing this weekend and on. I'm sort of thinking about racing in Fort Collins. I don't know why other than I'm interested in how bad it feels to race a cyclo-x at altitude nowadays. I'm thinking about going up to Steamboat for a bit to get some new frames, so it is sort of on the way.
There is a 100 mile gravel road ride in Lawrence this weekend, plus local cross races every weekend until next year, so racing is not a problem.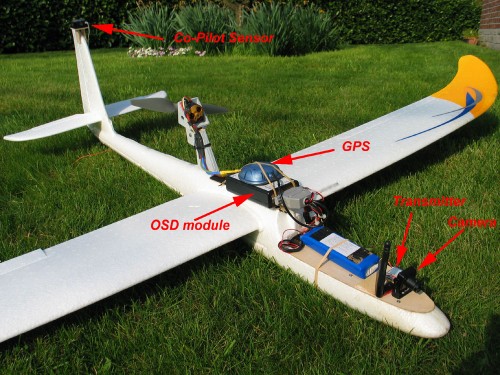 Not quite as enormous as "ours", but would still do the trick. It comes with a camera and gps.