I woke up this morning after 3 hours sleep. I wasn't moving that much slower than everyone else. I drove back to Belgium with Trudi, Noel and Els Dejonckheere, Gavin Chilcott and Laura Charameda. I wasn't too talkative. I was asleep most of the 3 hours. We ate a quick lunch and took the train to the Sheraton at the Brussels airport.
I could have slept all afternoon, but we decided to take the train back to Brussels and walk around for a few hours. It was great. Brussels is a beautiful town, especially in the evening. We did most stuff foodwise in Belgium in just a few hours-ate frites, drank beer, and had a waffle with strawberries and chocolate sauce. Pretty great.
So, It's approaching midnight again. We fly back to the US tomorrow around noon. Hopefully I can sleep in tomorrow morning. It's been a pretty crazy 3 days. My body really has no idea what time it is. Hopefully it thinks it's closer to US time than European. We'll see I guess.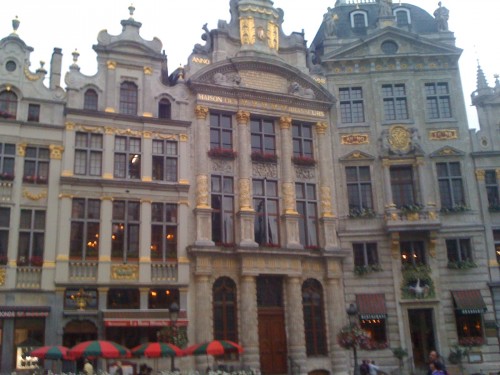 The Grand Place in Brussels.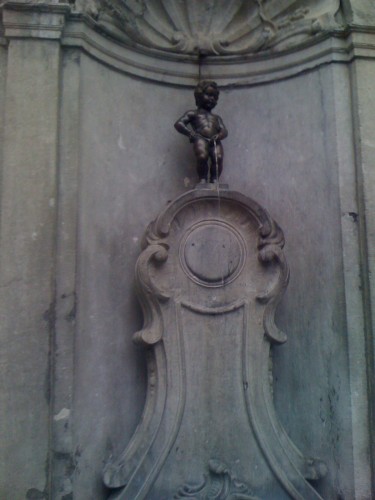 The Manneken Pis.