Made it to the start. It is a very pretty drive. Racing in 30 minutes. Cool and mildly hilly. Should be fun. I'll update later this afternoon.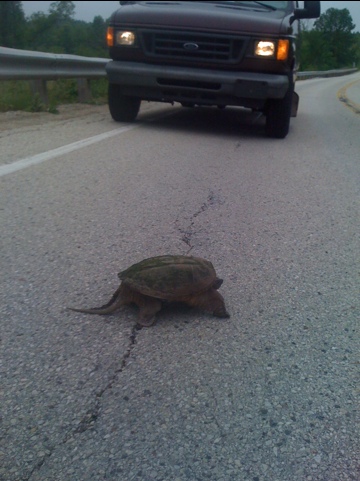 We were a bit late for the start because of traffic thru Milwaukee, but Wisconsin Highway 45 was blocked by this mean snapping turtle. I had to kick him road because he was, well, just mean.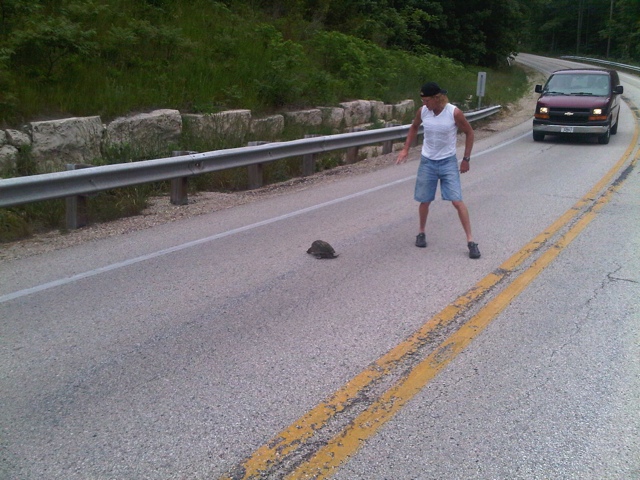 I didn't like this turtle much at all. I'm sure he felt the same about me.